Live shows
See RiffTrax Live in theaters!
See Star Raiders in theaters June 6th!
Join us for THE GIANT SPIDER INVASION on August 15th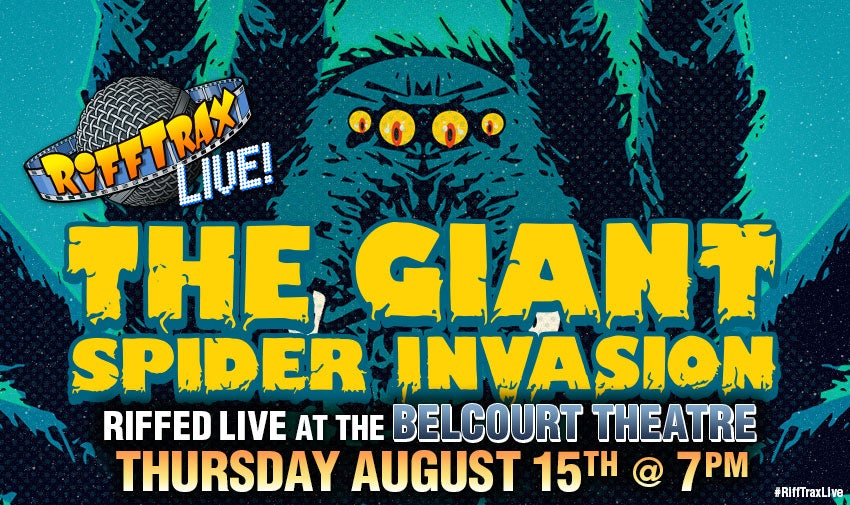 RiffTrax Live! - Bring a Friend!
Own our previous live shows!
Share the live experience with friends!
What's your favorite Live show? What do you want to see?