Carnival of Souls (Mike only)
Please choose a format above.
Like this riff? Be sure to check out the all new version - RiffTrax Live: Carnival of Souls!
Carnival of Souls has all the elements of a crowd pleaser: slow motion car crashes, middle-aged men wearing pancake make-up and heavy eyeliner, greasy guys bearing unsanitary coffee, and loads and loads of creepy, tuneless organ music. Director Herk Harvey certainly knew his audience and knew how to deliver the goods.
The fact that Carnival of Souls is now sold in color will increase your enjoyment tenfold! (To be precise, the data from the National Enjoyment Council shows a 10.85-fold increase, but I rounded down.)
Grab the unsanitary drink of your choice and begin the enjoyment!
All digital products you purchase from RiffTrax.com are DRM-free, can be played across a large variety of devices, and are yours to keep ... forever! Even if you have a hard drive meltdown, you can always log back into the site and re-download all of your previous purchases.
For our Download and Stream products, you can stream the product to your computer or to your TV via Chromecast, or download to a device that can play the MP4 file format. For more information on our video formats, please see this KB article.
Just the Jokes are simply MP3 files which are DRM free and can be enjoyed on any device that can play this common audio format.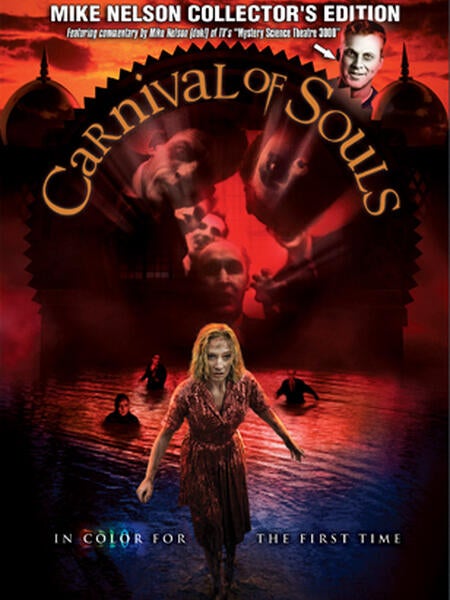 Riffed By